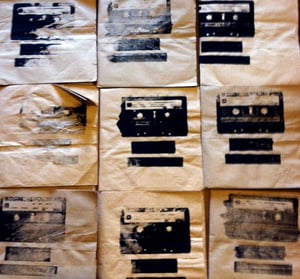 $

8.00
NEVER BEFORE RELEASED.
Track listing:
1. Turn Me On
2. Wandering Around
3. Please Don't Go
4. I'll See You Soon
5. Bring Her Home
6. When The Sun Comes
7. Kitty's Prowlin'
Stream the entire EP at http://vibedeck.com/notaplanet
These are screen printed by the hands of band members. Screen printing on paper is messy, and most of these came out completely unreadable, for an incredibly personal touch. CDs are hand labeled with sharpy. If you dig that, this is for you. If not, you'll probably have to wait for the next CD.
Global shipping available for this sale.
SHIPPING on Mixtape is FREE if purchased with Elephant Tee.